Western countries lift COVID******
More than two years into the COVID-19 pandemic, the global infections and deaths have waxed and waned in different parts of the world.
As the Omicron variant of the coronavirus appeared more contagious and less lethal, several Western countries, where cases have been falling in recent weeks, decided to lift their restrictions.
In its latest report issued on Tuesday, the World Health Organization said the number of new weekly COVID-19 cases increased by 8 percent last week, as compared to the week prior to it, after "a consistent decrease" in the caseload since the end of January.
"The number of new deaths continued a decreasing trend," globally down by 17 percent last week as compared to the week from February 28 to March 6, the WHO added.
In the United States, the worst-hit country with the highest caseload and the most deaths in the world, President Joe Biden called on Americans to return to the office and "fill our great downtowns again" in his State of the Union Address earlier this month.
The United States has recorded around 79 million cases and over 960,000 deaths, while daily cases continue to drop, according to the US Centers for Disease Control and Prevention.
"We currently have about 35,000 cases in this country. We expect some fluctuation, especially at this relatively low level, and, certainly, that to increase," White House Press Secretary Jen Psaki said at a press briefing on Monday.
Across the Atlantic, the British government said Monday that all remaining COVID-19 international travel restrictions will end Friday to make going on holiday easier for the Easter school vacation.
Transport Secretary Grant Shapps said the changes will mean people "can travel just like in the good old days."
Britain recorded an average of 73,310 cases per day last week, according to COVID-19 statistics from The New York Times. The country's caseload has increased by 77 percent from the average two weeks ago, while deaths have fallen by 10 percent.
France also lifted most coronavirus bans on Monday, ending the need to wear masks in schools, offices and shops, and allowing the unvaccinated back into bars, restaurants and cinemas.
Official data showed COVID-19 cases in France have increased by 23 percent from the average two weeks ago, while deaths have decreased by 37 percent.
On Tuesday, Dutch Health Minister Ernst Kuiper announced that the government would further scale down COVID-19 rules from next Wednesday. The mask obligation in public transport will disappear, and a negative test is no longer required at events with more than 500 participants.
In Oceania, daily COVID-19 cases have been falling in Australia, but still rising in New Zealand.
Australia said on Tuesday that it is about to ease its entry ban for international cruise ships next month, bringing an end to all major COVID-19 travel bans. Last month, Australia reopened its airports to vaccinated international travellers.
New Zealand Prime Minister Jacinda Ardern said Wednesday that the country was "ready to welcome the world back" as the nation continued to ease its coronavirus restrictions.
"Closing our border was one of the first actions we took to stop COVID-19 two years ago. It did the job we needed. But now that we're highly vaccinated and predicted to be off our Omicron peak, it's now safe to open up," she said.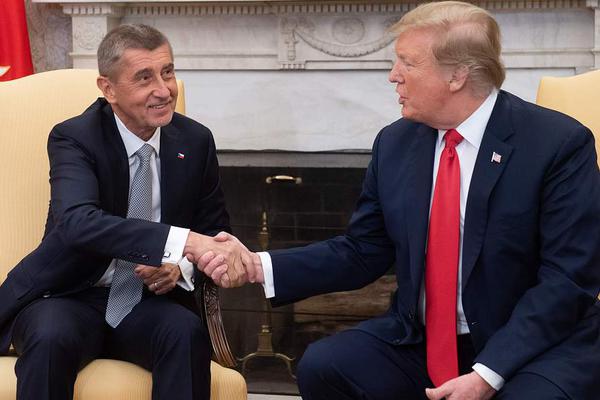 Runner up Dortmund overpower Stuttgart 2******
BERLIN, Nov. 20 (Xinhua) -- Borussia Dortmund reduce the arrears to Bundesliga leaders Bayern Munich after moving 2-1 past resilient Stuttgart by courtesy on Marco Reus' late decider in the 12th round on Saturday.。
The "BVB" started highly motivated in front of home crowd and came to early chances as Reus rattled the woodwork in the 7th minute before unmarked Donyell Malen headed over the target from inside the box six minutes later.。
As the match progressed Stuttgart aligned its defence and was able to keep Dortmund's offence at bay.。
Stuttgart eventually reaped the best chance of the first half when Tanguy Coulibaly's dangerous effort, following Orel Mangala's header into the box, forced Dortmund goalkeeper Gregor Kobel into action with 38 minutes gone.。
After the restart, Stuttgart took over, but it still was the hosts, who broke the deadlock after Malen's deflected 18-meter hammer surprised Stuttgart goalkeeper Florian Muller in the 56th minute.。
Dortmund's advantage didn't last long though as Philipp Forster dispossessed Manuel Akanji before sending Atakan Karazor, whose through ball allowed Roberto Massimo to restore parity at the hour mark.。
The hosts responded well as Muller had to tip Akanji's long-range shot to the bar in the 67th minute before Reus and Malen missed the target from promising positions in the closing stages.。
Dortmund eventually shocked Stuttgart with the 2-1 winner in the dying minutes of the game as Reus finished off a counterattack following a Stuttgart corner to secure all three points on home soil.。
With the win, second placed Borussia Dortmund sit just one-point away from front runners Bayern Munich meanwhile Stuttgart slump onto the 16th spot, which is a relegation play-off spot.。
Elsewhere, three first half-goals paved the way for Borussia Monchengladbach's 4-0 victory over last placed and newly promoted Greuther Furth 4-0.。
Wolfsburg scored twice in quick succession to secure a two-all draw at bottom side Arminia Bielefeld.。
Amine Adil's early opener ensured Bayer Leverkusen a narrow 1-0 victory over Bochum while Hoffenheim shocked Leipzig 2-0. Union Berlin defeated Hertha Berlin 2-0. Enditem。
【爱投彩票app下载安装 ios-全能版👉👉十年信誉大平台,点击进入👉👉 打造国内最专业最具信赖的彩票平台,为您提供爱投彩票app下载安装 ios-全能版用户登录全网最精准计划软件,APP下载登陆,强大的竞彩网上推荐!!】
宝鸡麟游九成宫博物馆、商洛市博物馆新馆开建******
  据陕西省文物局消息,宝鸡麟游九成宫博物馆、商洛市博物馆新馆近日开工建设。
  麟游九成宫博物馆项目是"十四五"期间宝鸡市重点文保项目,也是宝鸡"博物馆之城"建设规划重点项目之一。该馆项目位于麟游县城官坪新区,总投资3.2亿元,建设周期2年。将建设面积约13000平方米仿唐风综合性博物馆,设置文物陈列展览厅、报告厅、沙盘演示及书画展厅等功能区域,陈列展示麟游历史文化、红色革命、现代麟游、未来麟游等主题,项目建成后将集中对麟游历史文化和麟游发展进行展示,更好地服务和满足广大群众文化生活需求。
  商洛市博物馆新馆建设项目紧临北新街和江滨大道,总投资约5.3亿元,年度投资3亿元,已批复用地面积108.57亩。项目包含两大板块:其中商洛市博物馆项目建筑面积22000㎡,建设秦岭自然人文、商洛历史人文和名人专题展区等;商洛市游客服务中心和商鞅广场及地下停车场项目,地上建筑面积约9000㎡,地下约14000㎡、车位350个。整个博物馆项目建筑设计灵感源自商洛的一级文物"夏代玉牙璋",该馆中轴线造型源自汉代"商"字瓦当,屋顶是连接广场与山顶的步道,立体城市的地形处理,形成了观山看水的城市"阳台"。该项目建成后将成为网红打卡地和独一无二的城市文化名片。
  华商报记者 马虎振
来源:华商网-华商报
编辑:方正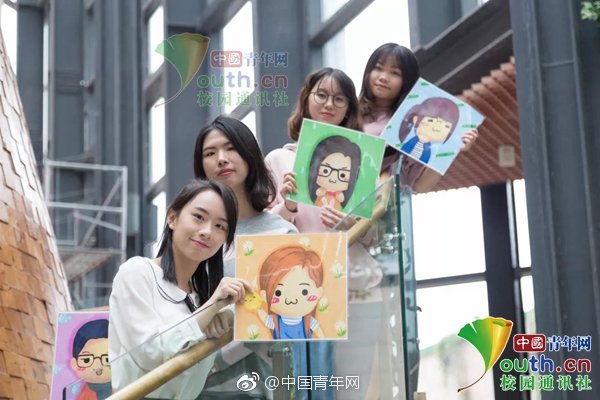 双语热点:韦伯太空望远镜:怎么让大家见到大量未知的宇宙?******
大家希望的詹姆斯·韦伯太空望远镜(The James Webb Space Telescope ,JWST)将在12月22日发射火箭升空,科技界对它很有可能发觉的宇宙的奥秘激动不已。这台望眼镜的发射,早已延迟了十年之久,成本也大幅度超过预算约90亿美金。好多个小问题来简易了解一下这台深受希望的望远镜吧。
What is the James Webb Space Telescope and when will it launch?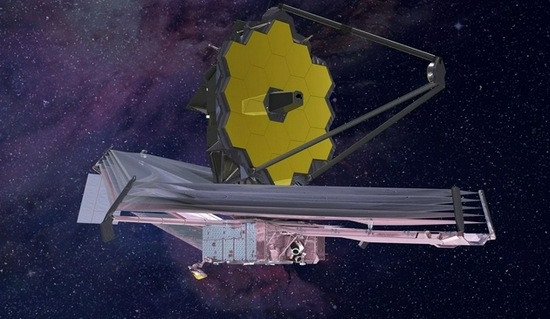 Nasa is preparing to launch a space telescope that will see further into the Universe than anything else ever built.。
美国国家航空航天局(NASA)正提前准备发射一个太空望远镜,它将比过去修建的一切望眼镜要看得很远。
The James Webb Space Telescope (JWST) has taken 30 years and $10bn (£7.5bn) to develop, and is being described as one of the grand scientific endeavours of the 21st Century.。
詹姆斯·韦伯太空望远镜(JWST) 的开发设计用时 30 年,斥资 100 亿美金(75 亿英镑),被觉得是 21新世纪最宏伟的科学探索之一。
What is the goal of this telescope?
詹姆斯·韦伯太空望远镜的每日任务有什么?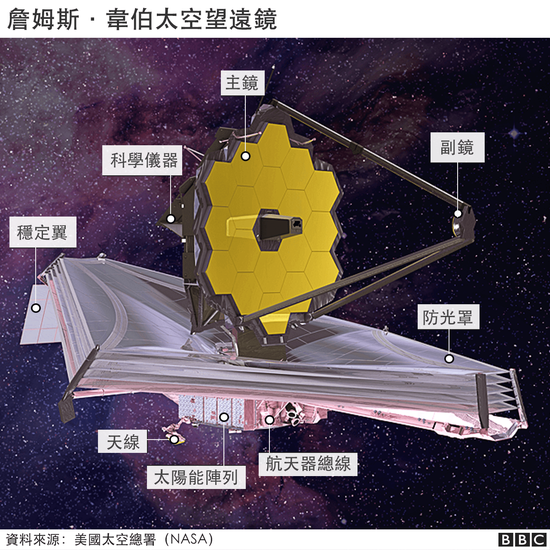 The telescope will be able to see just about anything in the sky. However, it has one overriding objective - to see the light coming from the very first stars to shine in the Universe.。
詹姆斯·韦伯太空望远镜将可以见到天空中的任何东西。殊不知,它有一个重中之重——探索世界最开始产生时第一批星系传出的光。
These pioneer stars are thought to have switched on about 100-200 million years after the Big Bang, or a little over 13.5 billion years ago.。
这种最开始星系被觉得是在爆发后差不多1亿到2亿光年,也就是大概 135 亿光年前打开的。
Why would we want to see the first stars?
为何我们要见到第一批星系?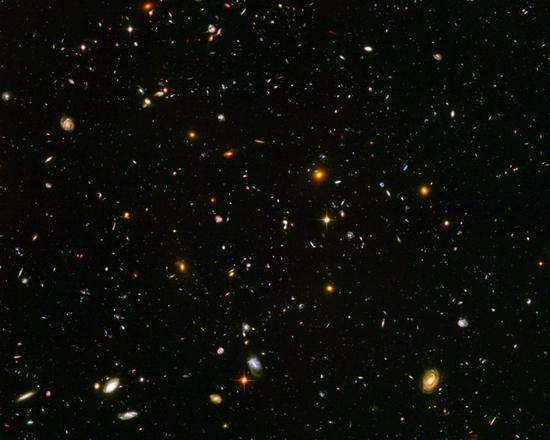 这一由近万只星系组成的图象被称作哈勃超太空(the Hubble Ultra Deep Field),由哈勃太空望远镜在环绕地球400圈后累积影象数据信息而成。
When the Universe was formed in the Big Bang, it contained only three chemical elements - hydrogen, helium and a smattering of lithium.。
当宇宙空间在爆发中产生时,它只包括三种化学分子——氢、氦和少许的锂。
Every other chemical element - including those vital to life, such as carbon and oxygen - had to be forged, or "manufactured", by nuclear reactions at the centre of stars.。
全部别的化学分子——包含这些对性命尤为重要的原素,如碳和氧——都需要根据行星核心的核反应煅造或"生产制造"。
Webb will help us understand the origins of everything we see around us, and how we came to be.。
韦伯将协助大家知道大家周边所闻的一切事情的发源,及其我们都是怎样产生的。
How does Webb differ from existing space telescopes?
韦伯与目前的太空望远镜有哪些区别?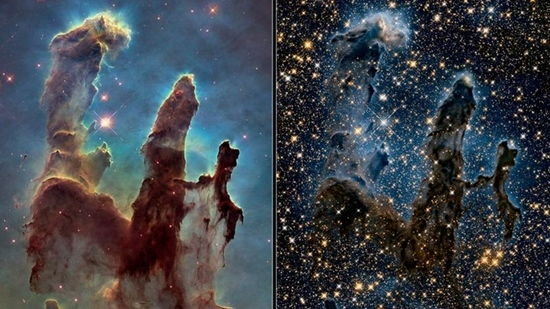 美国国家航空航天局的哈勃太空望远镜表明出创世之柱在能见光和近红外线中看起来多么的不一样。
It's much bigger than the Hubble telescope, which has been orbiting Earth since 1990.。
它比自 1990 年至今一直紧紧围绕地球上运作的哈勃望眼镜大很多。
Hubble collects light using a main mirror that's 2.4m (7.8ft) across, while Webb has a primary mirror that's 6.5m in diameter.。
哈勃应用直徑为 2.4米(7.8 英寸)的主镜搜集光源,而韦伯则应用直徑为 6.5米的主镜。
With all the other associated equipment, Webb is about the size of a tennis court. It's so big, in fact, it has to be folded to fit inside its launch rocket.。
再加上全部别的有关机器设备,韦伯大概有一个网球场地那么大。实际上,它太大,务必折叠式起來才可以放进发射火箭弹。
But the key aspect of Webb is that it is tuned to detect light that Hubble cannot - in the infrared. This light is invisible to the human eye, but it's the type of light in which the glow from the most distant objects in the Universe will show up.。
但韦伯的主要优点是它通过调节,可以搜集到哈勃没法搜集到的光——红外线。这类仅是人眼见看不到的,但它是宇宙空间中最漫长物件会传出的光的种类。
When will it launch?
什么时候发射火箭升空?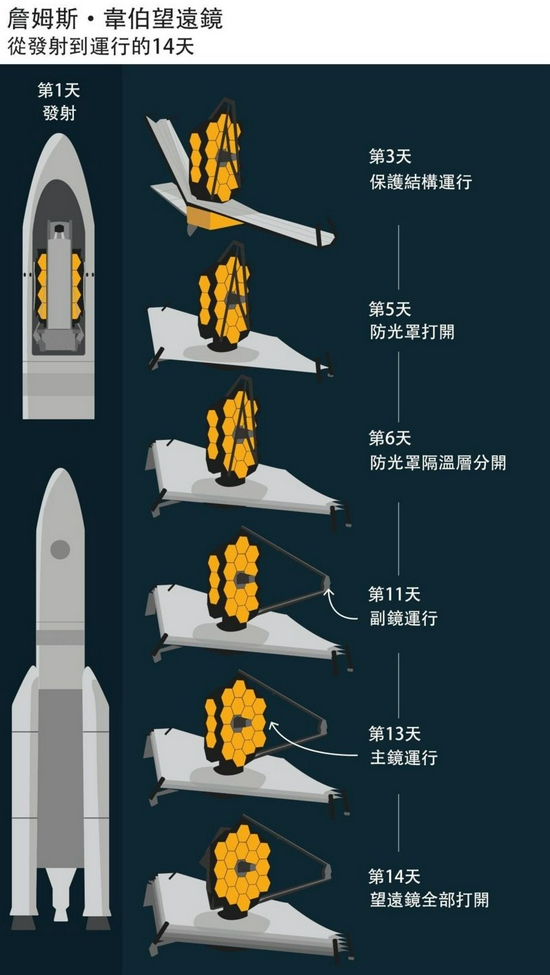 At the moment, Webb - named after James E Webb, the Nasa boss who oversaw the Apollo Moon-landing project - is scheduled to go into orbit on Wednesday 22 December.。
现阶段,这台以承担阿波罗登月新项目的美国nasa厅长詹姆斯·韦伯的名称定名的太空望远镜方案于 12 月 22 日星期三进到路轨。
It will be launched on a European Ariane-5 rocket from French Guiana. The European Space Agency is a partner on the project, and has agreed to take on the responsibility of getting Webb into space.。
它将由欧洲地区亚利安5号火箭弹从法属圭亚那发射进到外太空。欧洲航天局是此项目地合作方,并允许担负将韦伯送进外太空的义务。
How much has Webb cost and why?
韦伯的斥资是多少,为什么消耗这般极大?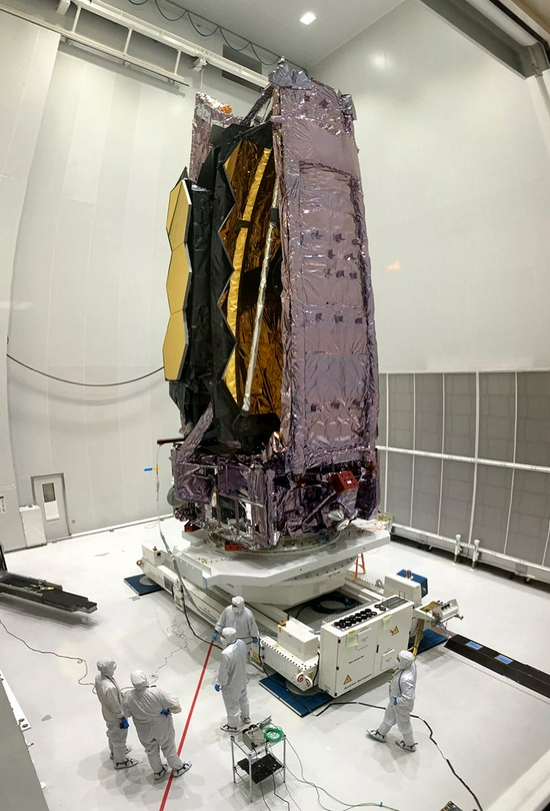 Nasa spent $8.8bn on Webb's design and build, and it will put in a further $860m to support five years of mission operations.。
美国nasa在韦伯的制定和修建上耗费了 88 亿美金,并将再资金投入 8.6 亿美金来适用五年的每日任务运作。
The European Space Agency has invested about €700m (£590m) in the project, contributing to two of Webb's four instruments and providing the Ariane launch rocket. The Canadian Space Agency (CSA) also put in about CA$200m (£120m).。
欧洲航天局已在该新项目中项目投资了约 7 亿欧(5.9 亿英镑),为韦伯的四台仪器设备中的两部作出了适用,并出示了阿丽亚娜火箭发动机。澳大利亚航天部门 (CSA) 也资金投入了约 2 亿加元(1.2 亿英镑)。
It all adds up to a figure in excess of $10bn (£7.5bn; €9bn; CA$12.7bn).。
这一切斥资加起來超出 100 亿美金(75 亿英镑;90 亿欧;127 亿加元)。
It's true Webb is years behind schedule, and it's suffered on occasions from poor project management. But some of the money has been spent on technology developments that have had wider application elsewhere - for instance, a measurement tool created for Webb is now used in precision eye surgery.。
的确,韦伯比方案晚了很多年,并且它有时候会遭受项目风险管理不当的危害。但一部分钱已用以在其它层面更普遍的运用——比如,为韦伯建立的测量仪器如今用以高精密眼科手术。
For context, Hubble has so far cost close to $15bn in today's prices. Few would doubt its worth after all its discoveries over the past 30 years, and the James Webb Space Telescope is expected to be no less revolutionary.。
目前为止,哈勃以今日的价钱测算的成本费已贴近 150 亿美金。非常少有的人会猜疑它过去 30 年来的使用价值,并且詹姆斯·韦伯太空望远镜预估也一样具备颠覆性。
三省市党委班子本周换届完成,10人新晋常委
1.武汉"解封"一周年:16组图,带你找回江城烟火气
2.美议员要求SEC采取行动,打击企业高管内幕交易
3.15套"平价"穿搭!吊带、半裙百元内搞定
4.禁止驶入,北部湾北部水域进行实弹射击